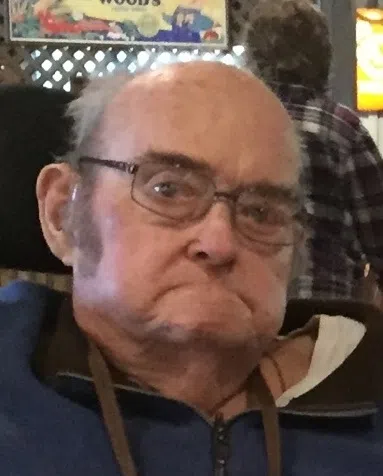 Rudy Janz, 73, of Altamont, died at 9:43 a.m., Sunday, February 14, 2016 at HSHS St. Anthony's Memorial Hospital, Effingham.
Funeral Services will be at 1:00 p.m., Saturday, February 20, 2016 at Gieseking Funeral Home, Altamont with Rev. Clayton Vail and Rev. Dr. James Wright officiating. Cremation will follow and burial of ashes will be at Zion Cemetery, rural Altamont at a later date. Visitation will be for three hours prior to service time (10:00 a.m. to 1:00 p.m.). Memorials may be made to the Gieseking-Schwerdtfeger VFW Post #7676, Altamont, Altamont Volunteer Fire Department or to the donor's choice.
Rudy was born on Saturday, March 14, 1942 in Chicago, IL. He was raised in rural Altamont with the Wilbert Koss Family. He was a U.S. Army Veteran and was stationed in Germany. He married Linda 'Lin' Hartman on Friday, February 7, 1964 in St. John's Lutheran Church in Effingham and she preceded him in death on January 8, 2014.  He was a retired meat cutter having started his career at Young's Market in Altamont and then at Night & Day in Vandalia, and finishing his career at Martin's IGA in Effingham. He was a member of Zion Lutheran Church, rural Altamont, a life member of VFW Post #7676 and was a member of the Altamont Volunteer Fire Department where he served for many years.
He is survived by his son Jim Janz and his wife Susan of Altamont; brother, Gene Seifrid and his wife Joan of Aurora; grandson, Dustin Janz of Altamont; granddaughter, Samantha Janz and her fiancé Tony Probst of Altamont; a host of friends and his constant companion, Buddy, his beloved dog.
In addition to his wife he was preceded in death by his parents.
Online condolences may be expressed at www.giesekingfh.com