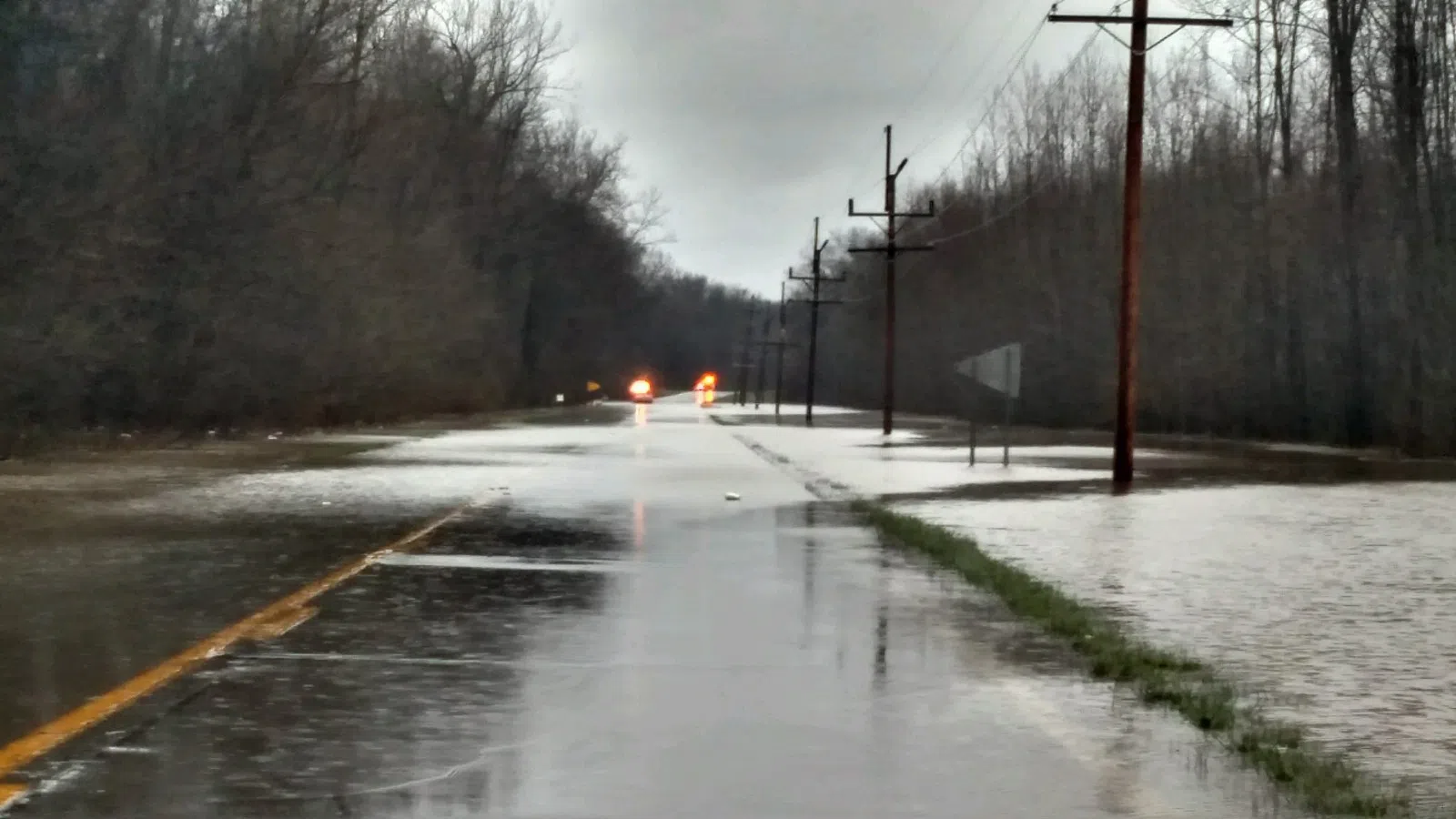 Illinois State Police District 12 advise motorists to beware of water covered roadways.  The Illinois Department of Transportation (IDOT) is closing a section of Illinois Route 45 in Effingham County due to water over the roadway in the area of Effingham County Road 500 north (southern Effingham County).
IDOT will erect signage closing Route 45 at the junction of Route 45 and Route 37.  The closure will extend south from that junction to an area just south of Route 45 at Effingham County Road 500 north.
Additional precipitation is expected and motorists should use caution to avoid hydroplaning.  Never cross into standing or moving water.  If a flooded roadway is encountered, turn around and find an alternative route.  Be especially alert for possible flooded areas during low light hours.
Illinois State Police District 12, includes Clark, Clay, Crawford, Cumberland, Effingham, Fayette, Jasper, Lawrence, Marion, and Richland Counties.