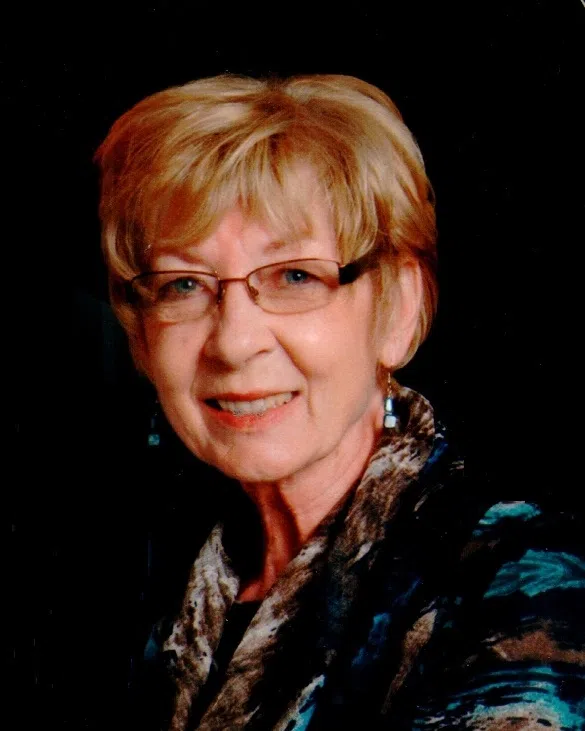 Lola I. Arnold, age 72, of Effingham, Illinois passed away at 5:48 on Monday, December 21, 2015 at St. Anthony Memorial Hospital in Effingham, Illinois.
Funeral service will be at 10:30 a.m. on Tuesday, December 29, 2015 at the First Christian Church in Effingham, Illinois. There will be a one-hour viewing prior to the service. Carol Lewis and David McConnell will be officiating. Burial will be at Loy Cemetery in Heartville, Illinois. Visitation will be from 4 to 8 p.m. on Monday, December 28, 2015 at the First Christian Church in Effingham, Illinois. In lieu of flowers, the family requests that the memorials be made to The Cross Foundation or Loy Cemetery. Online condolences may be expressed at
Lola was born on July 16, 1943 in Effingham, Illinois the daughter of Samuel L. and Maud I. (Cothern) Townsend. She married Thomas "Bill" Arnold on April 18, 1964 at Loy United Methodist Church in Effingham, Illinois.  Bill and Lola moved to their ten-acre home place in 1973.  She loved being outside in the fresh air and keeping the property beautiful.  She landscaped the property with plants and flowers so something was always in season.  She shared many plant starts with family and friends and could tell you who gave her each one.  For thirty-two years Lola worked in the accounts payable office at Quebecor World and retired in 2003.  She took pride in her work and lived by the motto, "If it is worth doing, it is worth doing well."  She was a member of the First Christian Church Women's Club and The Cross Foundation Visitor's Center.  Lola was honored to volunteer many hours in her fifteen years as a greeter for the Cross at the Crossroads.  She loved taking pictures of her friends and family and telling stories with her photo albums.
Lola understood the power of a blessing shared is doubled.  She delighted in helping anyone in need and serving her Church community.  She made it her mission to connect with new friends and stay connected with her immediate and extended family.  Lola made many visits to shut-ins and nursing home patients.  She mailed countless letters and newspaper clippings to let everyone know how special they were.  Through picture taking, tagging and documentation she spread the love of Jesus and touched everyone she cared about and for.  She was truly a soldier of God's ministry.  Lola will be greatly missed.
She is survived by her husband, Thomas "Bill" Arnold of Effingham, Illinois; two daughters, Laura I. Hlinka (husband Ken) of Champaign, Illinois and Linda I. Riddle (husband Mark) of Arlington Heights, Illinois; three brothers, Samuel Townsend (wife Robin) of Danforth, Illinois, Walter Townsend (wife Jan) of Geff, Illinois and Thomas Townsend (wife Janet) of Gibson City, Illinois; sister, Sylvia Dust (husband Tony) of Effingham, Illinois; five grandchildren, Sara I. Hlinka, Thomas Hlinka, Michael Hlinka, Emma I. Riddle and Ava I. Riddle; numerous nieces and nephews and countless friends.
She was preceded in death by her parents, Samuel and Maud Townsend; brother, Ronald Townsend; twin sister, Rosalie Warner; brother-in-law, Gene Warner and sister-in-law, Lynn Townsend.