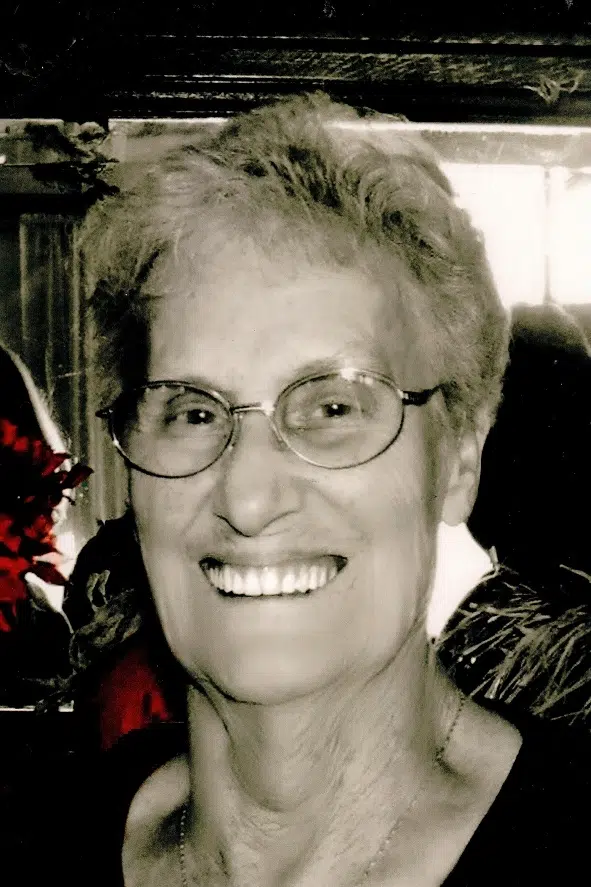 Rosemary Cox, age 84, of Mason, Illinois passed away at 8:20 a.m. on Thursday, December 10, 2015 at St. Anthony Memorial Hospital in Effingham, Illinois.
Visitation will be from 2 to 5 p.m. on Sunday, December 12, 2015 at Pagel Funeral Homes in Edgewood, Illinois. Mark White will be officiating. Memorials may be made to Crossroads Cancer Center, Fear Nothing, or donor's choice. Online condolences may be expressed at
Rosemary was born on January 18, 1931 in Clay County, Illinois the daughter of Lester C. and Myrtle E. (Hites) Sapp. She was a cook and a baker for many years. She enjoyed quilting, baking, and the company of her coffee drinkers. She was a former member of the Mason Civic Center. She was a wonderful caregiver her entire life as a mother, grandmother, sister, aunt and friend. She was loved and will be missed by many.
She is survived by her son, Larry Cox (wife Elizabeth) of Vandalia, Illinois; two daughters, Dixie Legg (husband Ed) of Effingham, Illinois and Pam Butts (husband Roger) of Edgewood, Illinois; three brothers, Gerald Sapp of Patoka, Illinois, Phil Sapp (wife Roberta) of Effingham, Illinois and Mike Sapp (wife Sarah) of Virginia; six sisters, Deliah Nygaard of Michigan, Janine Johnson of Effingham, Illinois, Helen Cox (husband Tom) of Farina, Illinois, Glenda Warner of Michigan, Becky Stallings (husband Jim) of Colorado, Debbie Fender of Vandalia, Illinois; seven grandchildren, nine great-grandchildren, one great- great grandchild, three step-grandchildren and six step great-grandchildren.
She was preceded in death by her parents, Lester and Myrtle Sapp; three brothers, Bob Sapp and Lester and Virgil Sapp in infancy; two grandchildren, Adam Butts and Heather Cox.