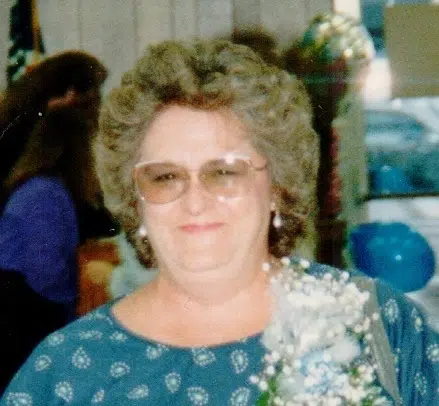 Judith Wright Mulvaney, age 73, of Kinmundy, Illinois departed this life at 6:50 a.m. Friday, December 4, 2015 at Fayette County Hospital in Vandalia, Illinois.
Funeral Service will be at 1:00 p.m. Wednesday, December 9, 2015 at the Pagel Funeral Home in Edgewood, Illinois with a two hour visitation prior to service. Burial will be at the Elder Cemetery in Kinmundy, Illinois. Memorials may be made to the St. Jude's Children Hospital or donor's choice.  Online condolences may be expressed at
Judy was born on February 5, 1942 to Samuel and Mayme (Catron) Wright in Neon, KY. She married Glen L. Mulvaney on October 9, 1966 in Benton, Illinois and together they raised 7 children. She enjoyed crocheting and was an avid reader. Judy was also a devoted fan of Yadier Molina of the St. Louis Cardinals.
She is survived by four sons, Rick Gregory (wife Sue) of Iola, Randy Gregory (wife Robin) of Madisonville, KY., Kelly "Dugan" Mulvaney (wife Lori) of Iuka, IL and Benjamin "Whitey" Mulvaney of Kinmundy, IL; two daughters, Rebacca Phillips (husband Chip) of Iola and Lisa Millar (husband Bob) of Camas, WA; one brother, Henry Ed Wright (wife Redda) of Lexington, KY; 14 grandchildren; 5 great grandchildren; several nieces and nephews.
She was preceded in death by her parents, Samuel and Mayme Wright; husband, Glen Mulvaney in January 16, 1993; one son, Danny Mulvaney; three brothers, Gerny Venters, Cowels "Cowboy" Wright, David Sexton and one sister, Colleen Ross.