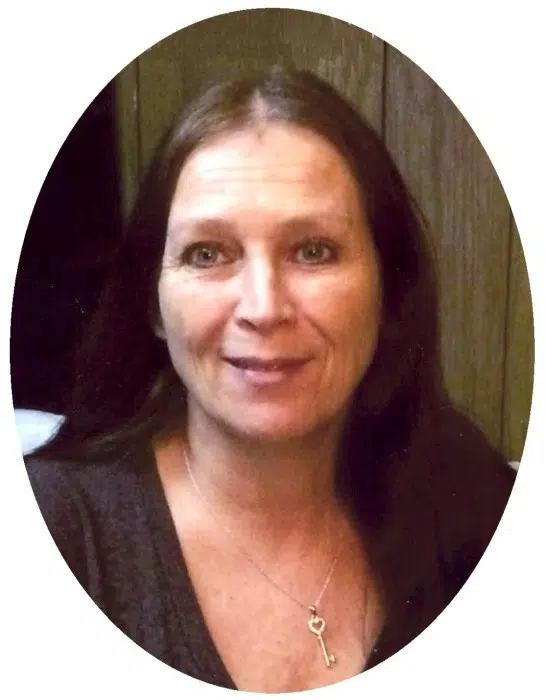 Betty Jean Keith, 53, of Vandalia, IL passed away Saturday, November 28, 2015 at 6:32 p.m. at St. Anthony's Health Center in Alton, IL.  A visitation will be held Tuesday, December 1, 2015 from 5:00 p.m. to 8:00 p.m. at Bass Patton Dean Funeral Home in Hillsboro, IL.  Funeral services will be held on Wednesday, December 2, 2015 at 10:00 a.m. at the funeral home.  Rev. Randy Sands, Pastor of Free Methodist Church in Hillsboro, IL, will officiate.  Burial will be in Wares Grove Cemetery in Butler, IL.
Betty was born June 3, 1962, in Oregon City, OR, to Delbert O. & Sondra (Fenton) Garland.  Delbert preceded in death on October 21, 2008 & Sondra survives in Litchfield, IL. She had worked as a Seamstress in a Drapery Factory; also had worked as a cook and was a housewife that loved home decorating.  She had lived in Vandalia, IL since 1980.
Along with her mother, Betty is survived by her companion, Dave Carpenter; children, Stacy (husband, Jim) Morgan of Ft. Hood, TX; Veronica (husband, Jeremy) Wichern of Cedar Hill, MO; Jessica (husband, Chris) Bynum of Jenison, MI; Brooke Carpenter (companion, Andy) of Vandalia, IL & Miranda Carpenter (companion, Andy) of Vandalia, IL; eleven grandchildren; one great grandchild; brothers and sisters, Del Ray (wife, Lisa) Garland of Trivoli, IL; Robert (wife, Kathy) Garland of East Alton, IL; Garry (wife, Kassie) Garland of Edwardsville, IL & Larry (wife, Billie) Garland of Waynesville, IL and several nieces and nephews.  Along with her father she was preceded in death by one nephew.
Memorials are suggested to the family of Betty Keith.