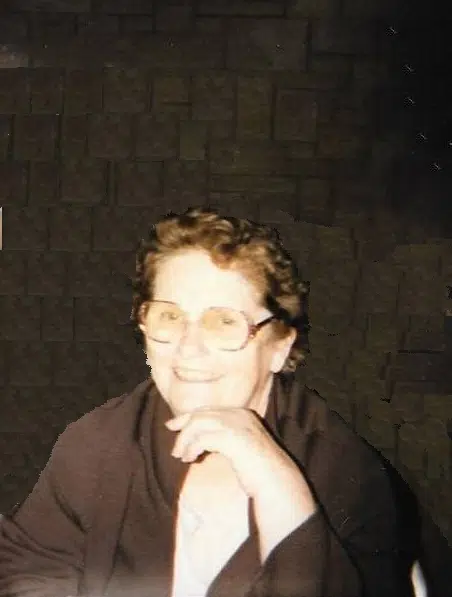 Maude V. Morell, 87, of Jerseyville, IL,  passed away Friday, November 20, 2015 at St. Anthony's Hospital in Alton, IL, surrounded by her family.
Services will be held at 12:00 PM, Friday, November 27, 2015, at Miller Funeral Home in Ramsey, IL, with the Brother Kenneth Morell officiating. Burial will follow at Mt. Carmel Cemetery, in Rural Ramsey, IL.  Visitation will be held from 10:00 AM to 12:00 PM, Friday, November 27, 2015 at Miller Funeral Home, Ramsey, IL. Miller Funeral Home in Ramsey, IL, is in charge of the arrangements. Memorials: To The Family  c/o Charles Morell. Online memories and condolences may be shared with the family at www.millerfh.net
She was born December 31, 1927, in Calhoun, IL, the daughter of Charles Henry and Florence (Ross) Dalton and married Charles Rolla Morell December 27, 1948 in Cowden, IL.  Charles passed away April 12, 2004. Maude was a Homemaker.
She is survived by 2 Son – Charles S. "Chuck"Morell, Jerseyville, IL
and John W. Morell & Lisa, Jerseyville, IL;  2 Daughter – Sandra Valdez & David, Kenosha, WI and  Carol Elson, Hartford, IL;  2 Brother – Henry Dalton, Rockbridge, IL and  Bud Dalton, Greenfield, IL;  2 Sister – Mary Ruth Baur, Carrollton, IL and  Deloris King, Eldred, IL; 6 Grandchildren; 6 Great Grandchildren.
Preceded in death by her Parents, Husband, 2 Brothers and 1 Sister.