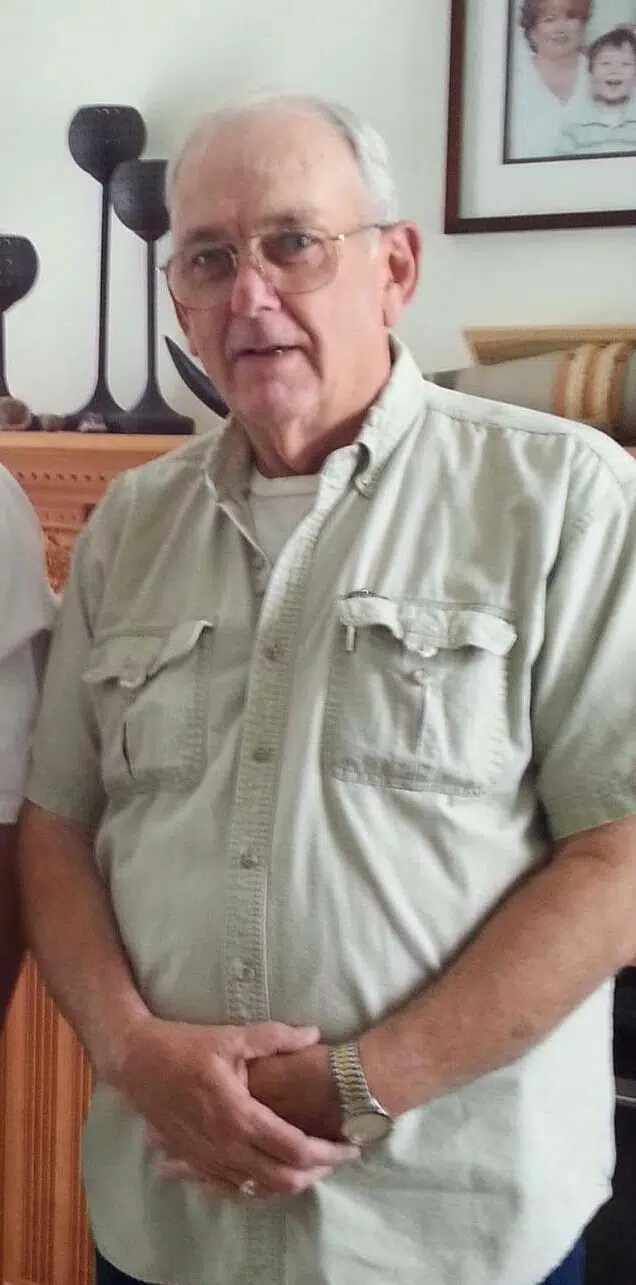 Danny R. Hopwood, 70, of Fillmore, IL, passed away Tuesday, November 17, 2015, in Fillmore, IL.
Graveside Services with Military Rites by Ramsey American Legion, will be held at 11:00 AM, Saturday, November 21, 2015, at Glendale Cemetery, Fillmore, IL, with Pastor Harry Kirk, officiating. Friends and family may gather at the cemetery at 10:30 A.M. on Saturday. Visitation will be held from 6:00 PM to 8:00 PM Friday, November 20, 2015, at Liberty Church, Bingham, IL. Miller Funeral Home in Fillmore, IL, is in charge of the arrangements. Memorials: Montgomery County Cancer Society; Memorial Home Hospice of Springfield; Fillmore Sportsman's Club or Liberty Church, Bingham, IL.   Online memories and condolences may be shared with the family @ www.millerfh.net.
He was  born on August 23, 1945, in Fillmore, IL, the son of Clarence James Monroe and Irma Pauline (Cook) Hopwood. He was a former truck driver for Transport Services, Decatur, IL; member of Fillmore United Methodist Church; Fillmore Sportsman's Club; Ramsey American Legion and U.S. Air Force Veteran serving in Vietnam.
He is survived by: Sons: James "Jim" Hopwood & Lori, Vandalia, IL and Lyle Cuson & Jennifer, Norwich, NY; Daughters: Lori Kettlekamp & Carl, Nokomis, IL, and Laura Hopwood-Hostetter & Earl, Martinsburg, WV; Brothers: Larry Hopwood & Elaine, Jacksboro, TX and Dale Hopwood, Fillmore, IL; Sisters:
Verla Casey & Kenneth, Vandalia, IL, Verna Bruns & Herman, Streator, IL and Linda Yount & Harvey, Hillsboro, IL; 11 Grandchildren; 1 Great Grandchild.
Preceded in death by: Parents; and Brothers: Donald, Wynan & Randy.