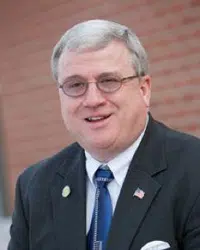 With the state in its fifth month without a budget, municipalities are seeing revenue and tax payments from the state lag more and more creating increasing financial burdens on towns and cities across the state. At Monday's Vandalia City Council meeting, Mayor Rick Gottman addressed the board saying that they needed to find ways to cut costs without affecting the city's employees. During Monday night's meeting, Gottman said they would begin moving forward with trying to find ways to cut costs by only making purchases on that evening's agenda that were most needed at the time.
Mayor Gottman also said he would begin talks with vendors to see if there was ways they could costs of doing business with them.
The city did go ahead and make two purchases for the city streets department, purchasing a pressure washer for the garage. Gottman noted that the pressure washer was needed especially with the winter coming up as it is used regularly to wash the street department vehicles that accumulate salt during times of snow as salt can eat away at the vehicles and cause issues. The council also approved the purchase of an asphalt hot box as the current one being used is a homemade box that has been used for 10-15 years and is a possible safety hazard.
Also during the meeting, the council approved the purchase of a replacement effluent pump for the sewer plant. The cost of the replacement came in at just over $900 more than the cost to rebuild the pump, and would include a 5 year warranty as opposed to just a one year warranty on a rebuilt pump.