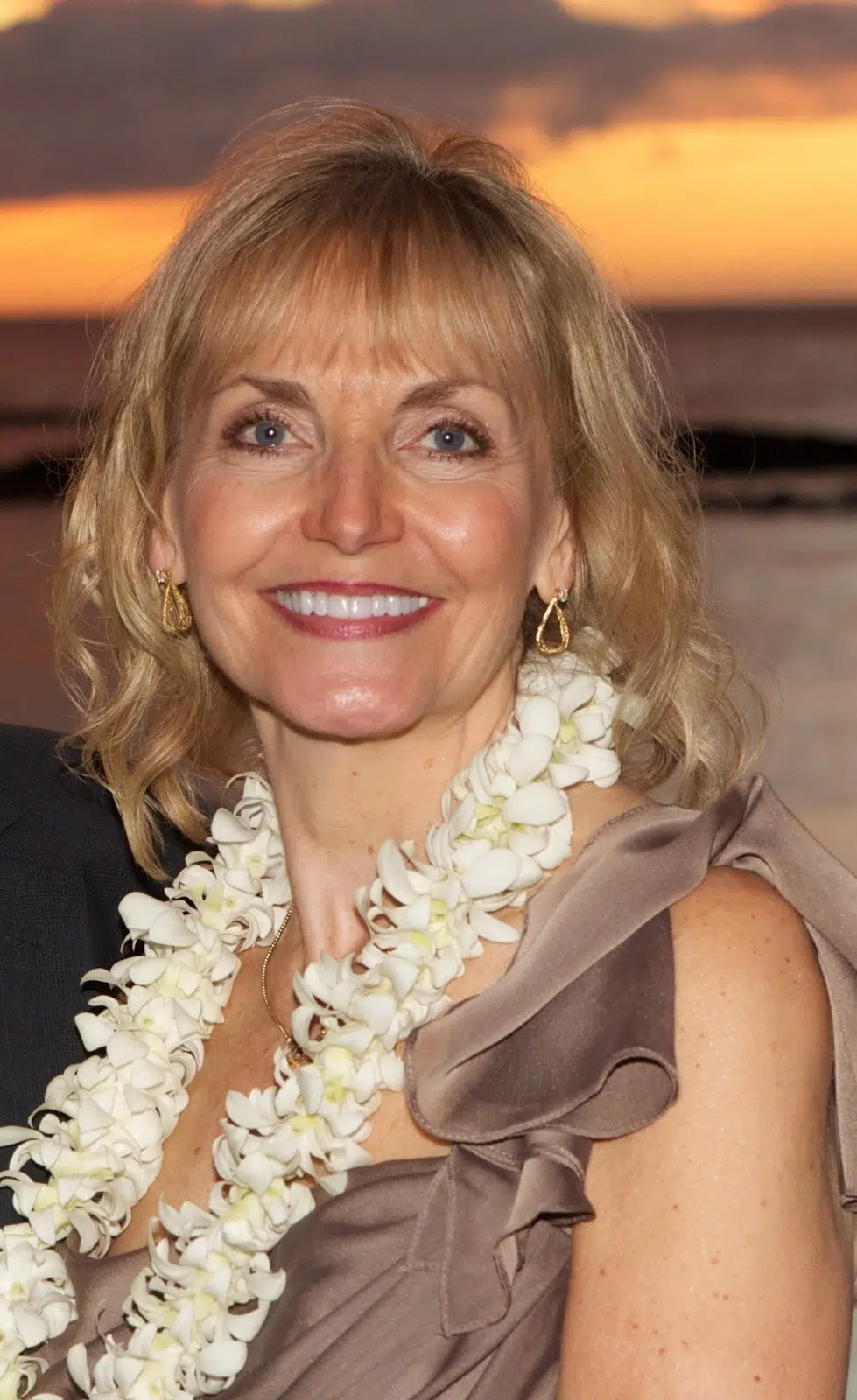 Nancy Kay Kingery, 65, of Barrington, IL, died peacefully with her family by her side at 1:20 p.m. Monday, October 12, 2015, at Pepper Family Hospice Center in Barrington, IL.
Funeral service will be at 11:00 a.m. on Saturday, October 17, 2015 at St. Peter Lutheran Church in St. Peter, Illinois. There will be a one hour viewing prior to the service. Reverend William Emrick will be officiating. Burial will be at St. Peter Lutheran Cemetery. Memorials may be made to St. Peter Lutheran School (701 E. 3rd Street- St. Peter, Illinois 62880) or donor's choice. Online condolences may be expressed at
Nancy was born on December 30, 1949 in St. Peter, Illinois, the daughter of Hilmer and Ruth (Tonn) Magnus. She married Gary Kingery on July 19, 1975. She graduated from Eastern Illinois University in 1972 with a BA in Business Education. She taught school in Chicago for one year and then left to become a flight attendant with United Airlines. As she once said, "jet fuel got in her blood," and Nancy abandoned plans to return to teaching by later taking a management position with In-Flight Services at United. She worked at United's corporate headquarters from 1985 until retiring in 2014 with 40 years of service. Nancy cherished her time at United, and received an outpouring of support in her final months from co-workers whose lives were enriched by her warmth and grace over the years. Outside of work, Nancy enjoyed discussing books with friends in several book clubs, and was active in the Lutheran Church of the Atonement in Barrington. Above all, she had a lifelong passion for travel and loved to share her experiences with family on vacations all over the world.
Nancy is survived by her parents, Hilmer and Ruth Magnus of St. Peter, Illinois; son, Jason Kingery (wife Kelly) of Cincinnati, Ohio; daughter, Kristin Kingery of Barrington, Illinois; brother, Allen Magnus (wife Lody) of St. Peter, Illinois; two sisters, Carolyn Boldt (husband Ronnie) of Stewardson, Illinois and Shelley Young (husband Joel) of St. Peter, Illinois. She will be remembered by friends and family as an inspirational model of beauty, grace, and generosity.