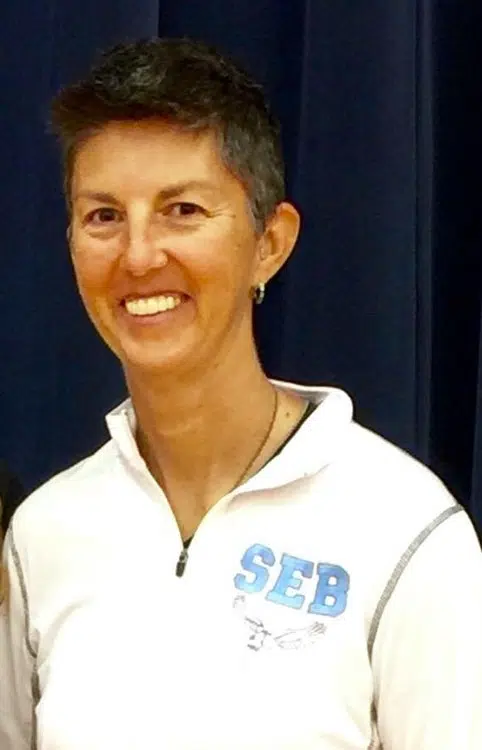 On a night honoring their coach, the St. Elmo-Brownstown volleyball team got a big conference win, beating Altamont 25-14, 28-26 Tuesday night. After getting the win in set one, SEB found themselves down by 5 to start the second set before battling back to trail 23-20. The Eagles capitalized on a couple Altamont errors to tie the game before eventually pulling out the second set win. Speaking of her team's performance, SEB Coach Elise Asher says her girls didn't stop fighting and it was a big win for the team.
The night was an emotional one as it was a Surprise Leukemia Night in which Asher was honored for her 20 years as a coach and for her own fight against leukemia . Past players from her teams over the years were in attendance and recognized and a pregame ceremony was held in which Yipes! of Effingham presented a $528 check to the American Cancer Society in Asher's name. And, Asher says she is truly humbled by the night.
The win moves the Eagles to 14-9 on the season and to 3-3 in the NTC. They will be back in action at home Thursday night to take on Mulberry Grove.