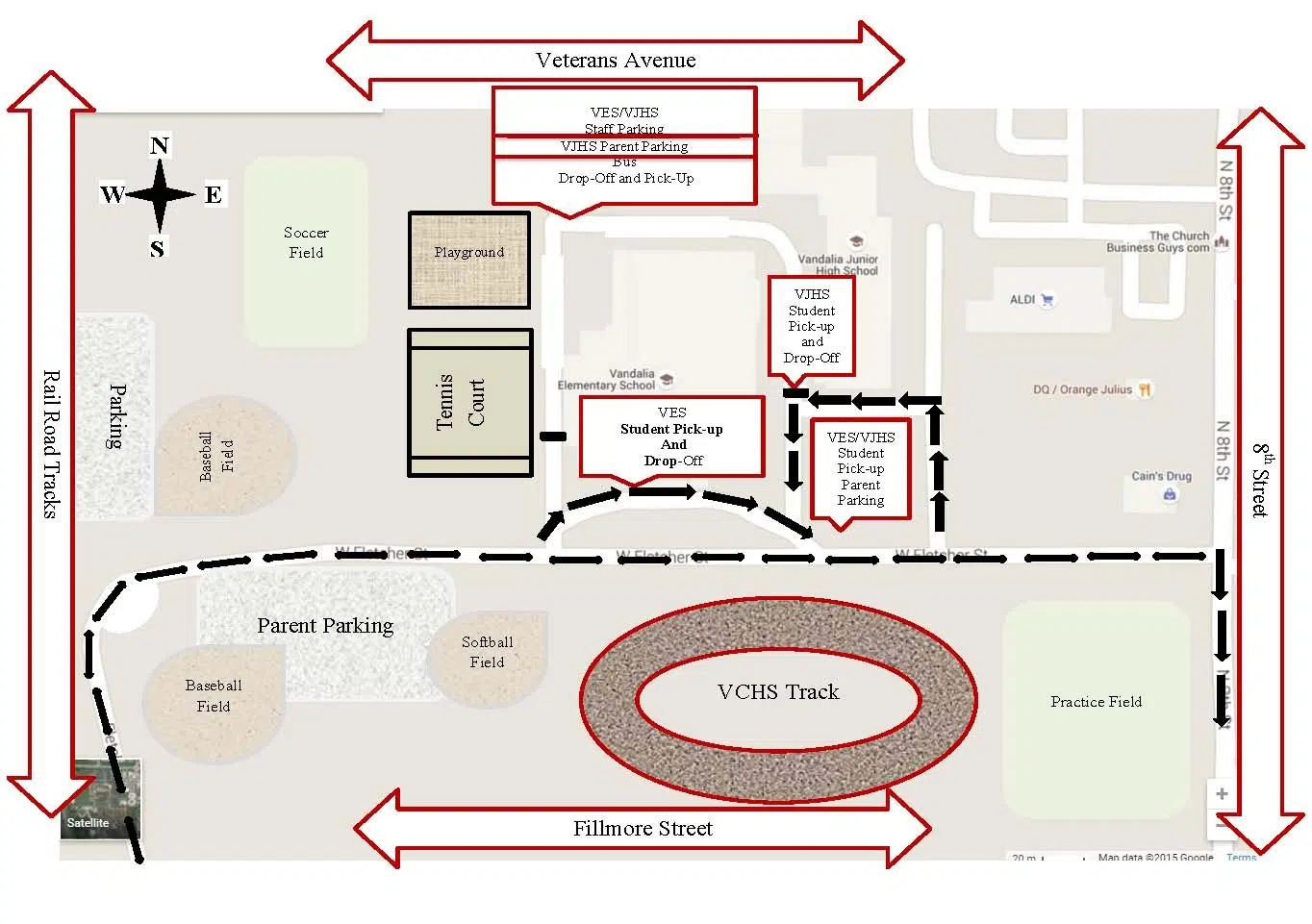 The Vandalia School District will hold a meeting tonight where they will give all parents an extra chance to take a look at their new traffic flow map.  Vandalia Superintendent of Schools Rich Well says the meeting this evening will also include orientation for 4th and 5th grade students.
And, Well says they believe this change in traffic flow is the best solution to the added traffic in the area of the Elementary and Junior High school buildings.
When school gets started next week, it will be the first time with added traffic with student formerly at Jefferson Primary now at the Elementary School and 4th grade students are now at the Junior High School building.  The meeting will be held at 6 pm this evening in the Junior High School cafeteria.