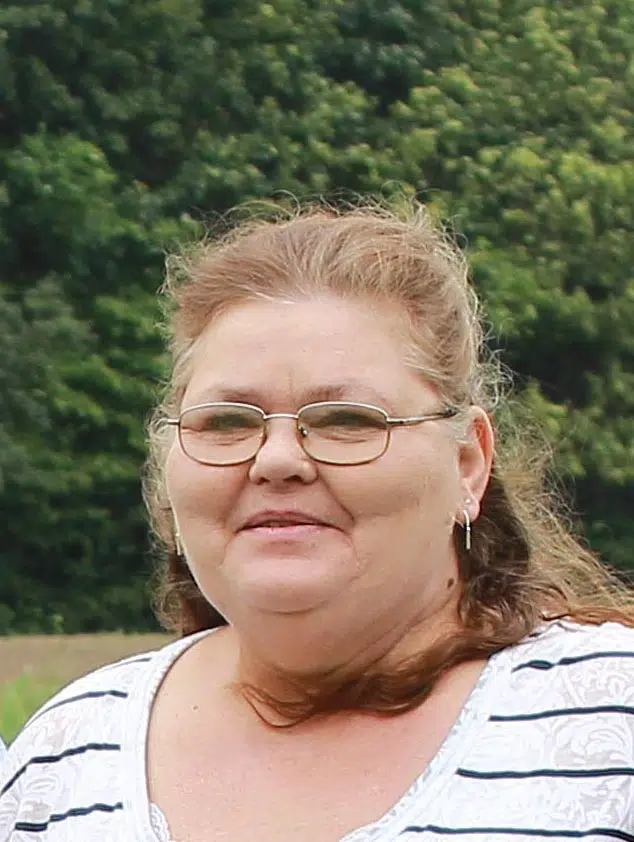 Mildred JoAnn Hensley, 57, of Vandalia, Illinois, passed away Thursday, July 30, 2015, at Barnes Jewish Hospital, St. Louis, MO.
Services will be held at 11:00 AM, Monday, August 03, 2015, at Unity Baptist Church, 6th St. Facility, Vandalia, IL, with Rev. Robert Weaver, officiating. Burial will follow at Fairlawn Cemetery, Vandalia, IL. Visitation will be held from 10:00 AM to 11:00 AM, 1 hr. prior to the service at the church. Memorials: To The Family. Miller Funeral Home, Vandalia, IL, is in charge of arrangements. Online memories and condolences may be shared with the family at www. millerfh.net.
She was born October 03, 1957, in Crawfordsville, IN, the daughter of Merle & Mary Jo (Craft) Wright. She was a former cook at Chuckwagon Cafe, Avid Vandalia Vandal Sports fan, including wrestling and volunteering with the concessions stands and affiliated with Unity Baptist Church, 6th. St. Facility, Vandalia, IL.
She is survived by: Parents: Merle Wright, Russellville, AL, and Mary Jo Wright, Vandalia, IL; Son – Anthony Fladeland & Allie, Vandalia, IL; Daughters – Christy Jo White, Brownstown, IL, Mary Bell Fladeland & Brady, Salem, IL and Olivia R. Fladeland and F. Tessman, Vandalia, IL; Brothers – David Wright, Vandalia, IL and Jessie Wright, Attica, IN; Sisters – Martha Jean Merrell, IN and Eleanor Dawn Sumner, AL; Grandchildren – Kyle, Rosie, Lilliann & Mikel.
Preceded in death by: Brother – Merle Franklin Wright; Sister – Mary Katherine Wright.