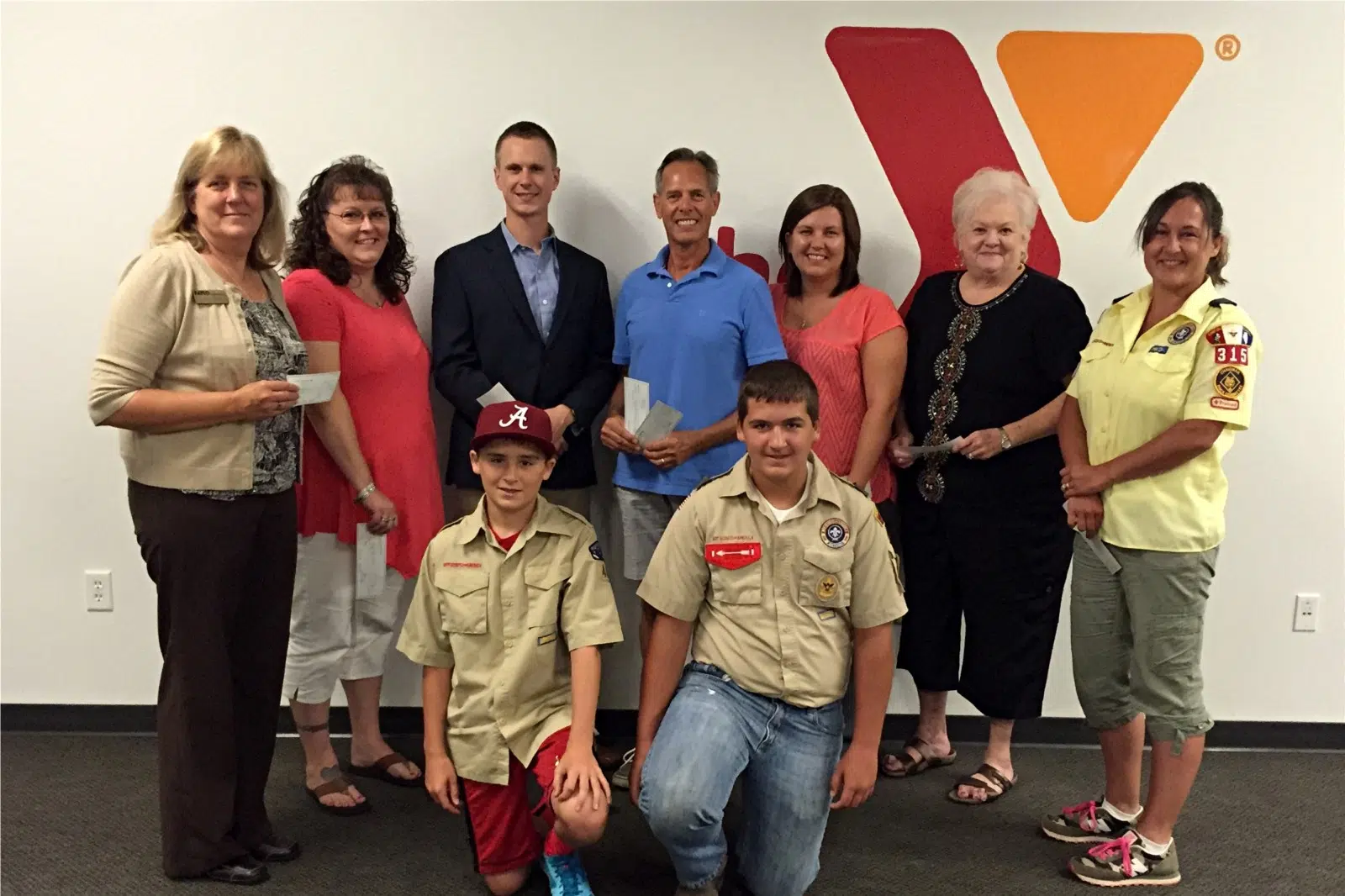 The Fayette County United Fund held its distribution luncheon on Wednesday and they were able to hand out funds to several area organizations. The Fayette County United Fund continues to distribute the funds collected each year and is now accepting donations for the 2016 distributions. Contributions collected from the community, State Employee Combined Appeal (SECA), Ameren and other organizations will be distributed next year. Everyone is encouraged to get to know the participating agencies and donate generously to the campaign by send your checks to:
Fayette County United Fund
P.O. Box 331
Vandalia, Illinois 62471
Please understand that checks or payroll deductions written to the United Way will not benefit the Fayette County United Fund. United Way donations only fund agencies that also have operations outside of Fayette County.
From the work done last year, the Fayette County United Fund issued checks for $900.00 to each of the following agencies:
Boy Scouts of America (Mindy Cox)
Central Illinois Public Transit – CEFS (Amie Page)
Community Resource Center (Arron Davis)
Family YMCA of Fayette County (Ben Frazier)
FAYCO Enterprises (Kim Taylor)
Fayette County Senior Citizens Services (Elloise Black)
Friends & Family of Fayette County Hospital
(Wietse Schaafsma)
Girl Scouts of the USA (Shelly McDowell)
Operation Outing (Wietse Schaafsma)
SAFE (Mary Harrington)