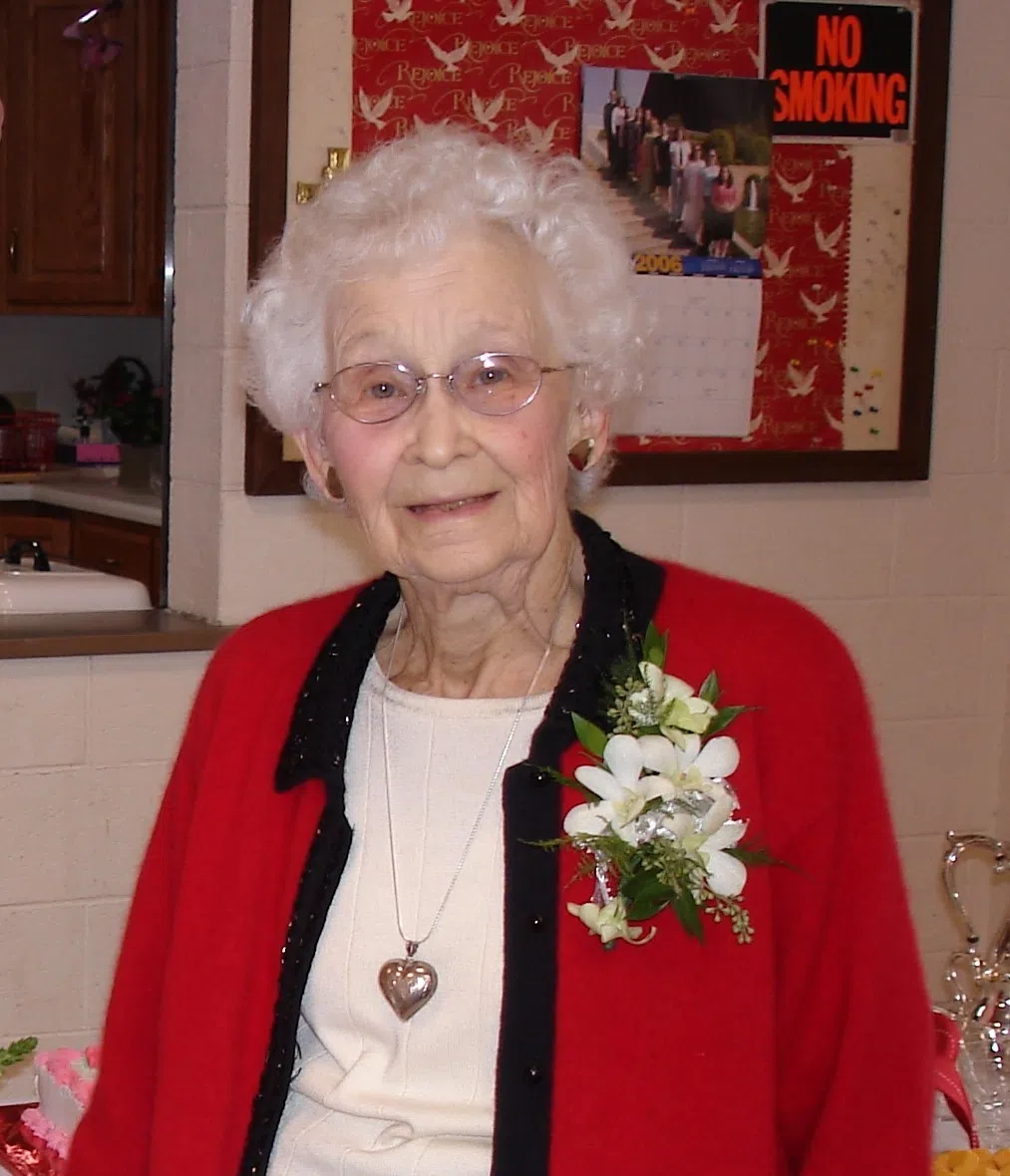 Dorothea Louise Ehrat Albright, 99, formerly of Vandalia, IL, passed away at 10:15 AM on Tuesday, July 21, 2015 at her apartment at Brookdale Hawthorn Lakes in Vernon Hills, IL.
Visitation will be held at Holy Cross Lutheran Church in Vandalia, IL  on  Friday, July 24, 2015 from 9:00 to 10:00 AM followed by her funeral service at 10:00 AM.  In lieu of flowers, memorial donations to Holy Cross Lutheran Church would be appreciated.  Interment will be at Fairlawn Cemetery, Vandalia, IL.
Miller Funeral Home in Vandalia, IL is in charge of arrangements. Online memories and condolences may be shared with the family at www.millerfh.net.
Dorothea was born February 14, 1916 at home in the farming community of Augsburg near Shobonier, IL.  She was the eldest child of William and Sophia (Schmid) Ehrat.  She married Victor Albright on June 26, 1940, he passed away in 1975.  Victor's job with J.C. Penney took them to Indiana, Ohio, and Dekalb, IL, after which they moved back to Vandalia and owned and operated the "Shirley Shop", later changed to "Albright's Apparel".  In addition to being a mother and homemaker, Dorothea worked at the clothing store on Gallatin Street for many years.  Dorothea loved entertaining family and friends and was known for her baking, sewing, and gardening skills as well as her cheerful disposition even after suffering through nine years of post-stroke disability.  She was a long time active member of Holy Cross Lutheran Church.
Surviving Dorothea are daughters, Sandra Horsley of Plano, Texas, Susan (James) Williamson of Grayslake, IL; brother Walter (Shirley) Ehrat of Vandalia, sisters Grace Albrecht of Cape Giradeau, MO and Berniece McCoy of Tucson, AR; 4 grandchildren, Craig (Nichy) Horsley, Lisa Saum, Mark (Jennifer) Williamson, Heather Williamson; and 7 great grandchildren, Randall and Jeffrey Horsley, Kyle, Colin, and Carly Saum, Hope and Iris Williamson.  Preceding in death were her parents, her husband Victor, sister Ruth Pontious Ruprecht, brother Arthur Ehrat and brother-in-laws Hilmer Albrecht, Bob McCoy, and Aubrey Pontious.