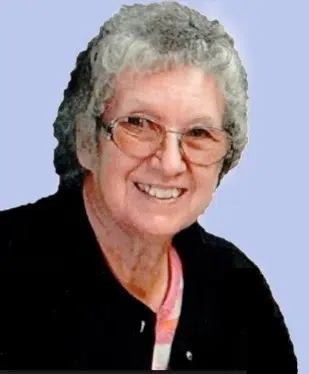 Iris M. Mahon, age 79, of St. Elmo, Illinois passed away at10:55 a.m. Saturday, July 18, 2015 at Evergreen Nursing and Rehabilitation Center in Effingham, Illinois.
Funeral service will be at11:00 a.m. Wednesday, July 22, 2015 at the New Horizon Church in St. Elmo, Illinois with Pee Wee Denton Officiating. Burial will take place in Maplewood Cemetery. Visitation will be from 5 to 8 p.m. Tuesday, July 21, 2015 at C & A Pagel Funeral Home in St. Elmo, Illinois. Memorials may be made to American Heart Association, American Diabetes Association.
Online condolences may be expressed at
Iris was born on December 12, 1935 in Fayette County, the daughter of Paul and Charold (McCormick) Koeberlein. She married Glenn Mahon on December 13, 1958 at the Assembly of God in St. Elmo, Illinois and he preceded her death on January 6, 2013. Iris was a bookkeeper for Fayette County Bank in St. Elmo, Illinois for 28 years. She enjoyed gardening, mowing, embroidering and the company of a very special pet bunny named whitey.
Iris is survived by her daughter, Kathy Crockett (husband Mike) of Farina, Illinois; son-in-law, Steve Beccue (wife Deanna) of Mason, Illinois; Sister, Brenda Borntreger (husband Mark) of Redmon, Illinois; two grandchildren, Bridgett Crockett of Farina, Illinois and Adam Beccue of Mason, Illinois.
Iris was preceded in death by her parents, daughter, Karen Beccue; sister, Doris Koeberlein and a grandchild, Christopher Steven Beccue.