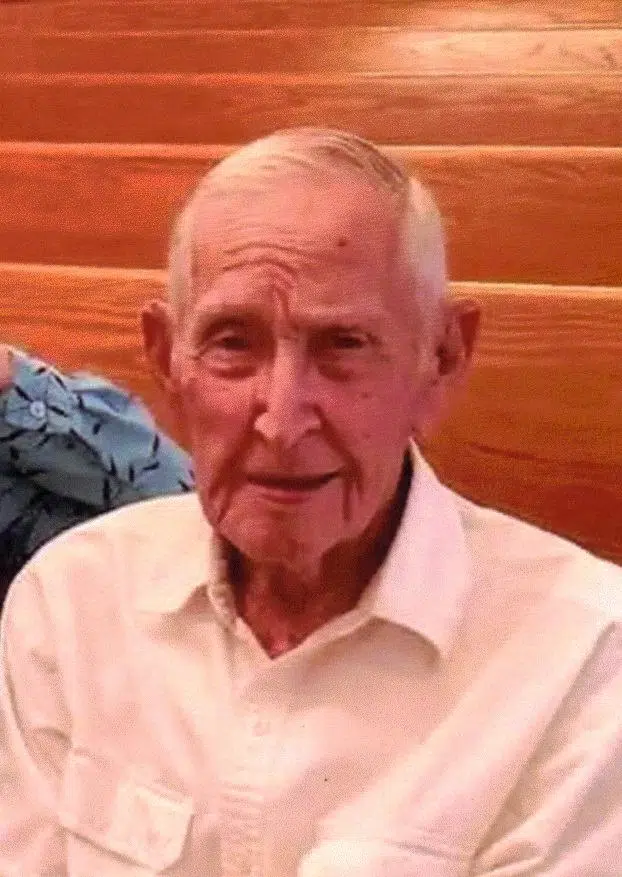 Delmar F. "Spud" Denning, 87, of Vandalia, Illinois, passed away Friday, July 17, 2015, at his home, Vandalia, IL.
Services will be held at 11:00 AM, Wednesday, July 22, 2015, at Miller Funeral Home, Vandalia, IL, with Rev. Joe Lawson, officiating. Memorials: Fayette County Health Department Hospice. Miller Funeral Home, Vandalia, IL, is in charge of arrangements. Online memories and condolences may be shared with the family at www. millerfh.net.
He was born September 29, 1927, in Vandalia, IL, the son of Christopher F. & Fern A. (Riedle) Denning. Married Elizabeth "Liz" Hawley on October 05, 1947, Vandalia, IL. He was Owner/Operator of Denning's Auto Sales, World War II Veteran, Member of Vandalia Moose Lodge #1447, Crawford-Hale Post # 95 American Legion, Vandalia Lions Club, and Okaw Saddle Club, all of Vandalia, IL.
He is survived by: Wife, Liz, Vandalia, IL; Sons – Richard Denning, Jacksonville, IL, Delmar Denning & Donna, Dallas, TX, and Mark Denning, Vandalia, IL; Grandchildren: Cindy, Rachel, Kayla, Clinton, Kacie and Ian; Great Grandchildren: Nick, Tabitha and Cole; Great Great Grandchildren: Grace, Gaibe, Treslynn and Zander.
Preceded in death by: Parents; Daughter – Nancy Forbis; & Sisters – Audrey Torbeck & Lavona Frank.