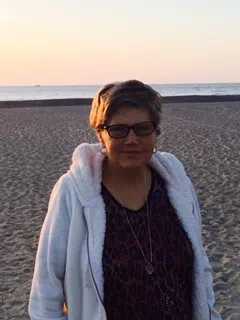 Connie Kay Seidel, 68, died at her home in Altamont, Illinois 10:45 p.m., on Sunday, July 12, 2015, surrounded by love with her family.  
Connie was born in Mt. Vernon, IL on Sunday, September 15, 1946 and was the first daughter of Leo and Norma (Henson) Holman.  Richard Seidel first met Connie when he went to get his high school class ring from her dad's jewelry store.  Rich later took Connie home from the high school fish fry and their romance began.  They married on Sunday, December 26, 1965 in Fairfield, IL.  Over the years, they had four children, whom she dearly loved – Bryan, Keith, Lisa and Faye. She delighted in her three grandchildren- Justine, Davey, and Jake. Hearing her house filled with love and their laughter brought her great joy.
During her life, Connie was a wife, mother, small business owner, and homemaker.  For 32 years she owned Connie's Magic Mirror and worked as a beautician.  After her children started their own lives, she operated PK Antiques in downtown Altamont.
Connie was kind and generous.  She loved to watch the seasons change.  In the spring, she enjoyed the greening of the trees, the smell of fresh cut grass and lilacs.  In the summer, she loved to see the sunflowers in the field and drinking milkshakes from the Dairy Bar.  In the fall, she looked forward to the leaves changing in color.  In the winter, Connie thought that one of God's greatest gifts was a snowy day.  She had a knack for making Christmas magical. 
Connie was a great cook and hostess.  She made fudge before watching the Sound of Music and could cut a watermelon into the shape of a basket. In her family, she was famous for her colorful deviled eggs and her pork chops with gravy. She had an incredible eye for seeing value and catching the next big trend.  She traveled the world and loved shopping and collecting antiques.
In March 2014, Richard and Connie finished building their new dream home.  Connie started every morning off watching the sunrise with Rich, drinking coffee together on their back porch.  They were married 49 years and braved months of aggressive cancer treatments hoping to be able to celebrate their 50th wedding anniversary together.
Faith was an important part of Connie's life. As an active member of New Hope Church in Effingham, IL she believed in their mission of leading the next generation to Christ. She supported their expansion into Newton, IL and volunteered for childcare during their services and for MOPS- Mother of Pre-Schoolers.
Connie was preceded in death by her parents. She is survived by her husband, Richard Seidel of Altamont; son, Bryan (wife, Christy) of Altamont; son Keith (partner, Mark Volgamore) of San Francisco, CA; daughter, Lisa (husband, Michael Romig) of Austin, TX; and daughter, Faye (husband, Greg Trumbold) of Mattoon, IL; grandchildren, Justine (husband, Ben Echhoff), Davey Seidel and Jake Seidel; sister, Karen Goodman (husband, Alan) in Pooler, GA.
Funeral services will be at 11:00 a.m., Thursday, July 16, 2015 at The Archie L. Sanders Memorial Chapel (in Thomason Cemetery), Wayne City with Pastor Van Brooks officiating. Burial will follow in Thomason Cemetery. Visitation will be from 4:00 to 7:00 p.m., Wednesday, July 15, 2015 at Gieseking Funeral Home in Altamont, IL and also for one hour prior to the service on Thursday at the chapel in Wayne City. 
For those who wish, memorials may be made to New Hope Building Fund, 2210 North Rainey Street, Effingham, IL 62401 or Crossroads Cancer Center, 905 Medical Park Drive, Effingham, IL 62401.
Online condolences may be expressed at www.giesekingfh.com