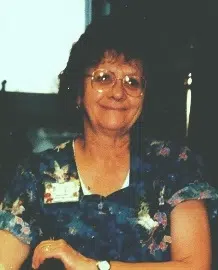 Margaret "Peggy" Dailey, age 75 of Farina, Illinois passed away at 10:28 p.m. Friday, July 3, 2015 at St. Anthony Memory Hospital in Effingham, Illinois. Arrangements are being handled by Pagel Funeral Home in Edgewood, Illinois.
Memorial services may be held at a later date. Memorials may be made to the family or donor's choice. Online condolences may be expressed at
Margaret was born on June 11, 1940 in Decatur, Illinois, the daughter of Robert Henry and Elsie Louise (Moore) Barnstable. She married Billy Joe Dailey on November 15, 1964 in Charleston, Illinois. She was a member of the United Methodist Church in Farina where she was very active. She loved spending time with her grandchildren and great-grandchildren whom she considered her life and she was willing to help anyone who would ask for her assistance.
She is survived by her four daughters, Sara Byers (husband James) of Iola, Illinois, Carla Durre of Altamont, Illinois, Debra Rinehart of Timberlake, North Carolina, Brenda Stewart of Lake Worth, Florida; two brothers, Jesse R. Barnstable (wife Maria) of Joliet, Illinois, Gerald "Jerry" Barnstable of Decatur, Illinois; two sisters, Barbara Satorius of Denver, Colorado, Nancy Kelly (husband Rodney) of Kinmundy, Illinois; 13 grandchildren and 18 great-grandchildren.
She was preceded in death by her parents, Robert and Elsie Barnstable; husband, Billy Joe Dailey; son, Timothy Dailey; one brother, Jimmy Barnstable; and one grandchild, James Johnny.