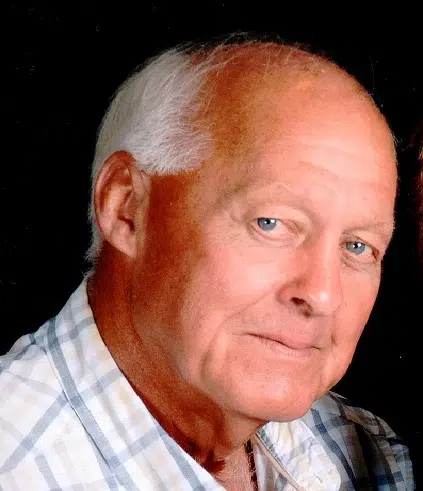 John Wesley McGuire, age 69, of Farina, Illinois passed away at 9:49 p.m. Wednesday, June 17, 2015 at Barnes Jewish Hospital in St. Louis, Missouri.
Graveside services will be at 11:00 a.m. Saturday, June 20, 2015 at the Oskaloosa Cemetery in Xenia, Illinois with a one hour visitation prior to the service at Pagel Funeral Home in Edgewood, Illinois. Pastor Douglas Meyer will be officiating. Memorials may go to the Oskaloosa Cemetery or to the donor's choice. Online condolences may be expressed at www.pagelfuneralhome.com
John was born on January 4, 1946 in Vandalia, Illinois, the son of Charles Bert McGuire and Addie (Yund) McGuire. He married Charlotte Quandt on May 3, 1975 of Farina, Illinois. He enjoyed deer and mushroom hunting, playing poker and spending time with his grandchildren. He was a lifetime farmer and served in the National Guard Army.
John is survived by his wife, Charlotte McGuire, of Farina, Illinois; son, Scott McGuire (wife Janet) of Louisville, Illinois; daughter, Leslie Yates, (husband Joey) of Granite City, Illinois; brother, Leland "Teed" McGuire (wife Jeri) of Farina, Illinois; two sisters, Alyene Bahrns (husband Stan) of Effingham, Illinois and Alecia Engel (husband Larry) of Salem, Illinois; two grandchildren, Kayla McGuire and Hudson Yates.
He was preceded in death by his parents, Bert and Addie McGuire.